By ChihChi Wang
First Monday of May is always the appointment with Met Gala. The theme of this year is "Camp: Notes on Fashion" inspired by Susan Sontag's article Notes On "Camp", published in 1964, in which the definition of "camp" is "love of the unnatural: of artifice and exaggeration"… And STOP! I am sure that in these days you've seen hundreds of thousands of articles through blogs, digital medias, print presses, radio or TV channels which explained you exactly the meaning of the Camp and what Met Gala is, so, the point of this article now is not the best 10 red carpet looks by FRUFRUTTI, neither who dressed in proper to this dresscode, but our MOM's favorite look of the night!
Checking through all red carpet looks on the other day, an idea just came up in my mind: which look will be my mom's favorite through those exaggerate, dramatic gowns? Is she able to pick up even one from them? The consequence really surprised me and it also surprised all my friends whose mom or mother-in-law participated in this "survey".
First of all, all kids (us), thought that moms won't have the patience to finish watching all 100+ celebrity looks, but they all did! Secondly, we thought they will pick up a certain type of dress but they all surprised us! This survey is so fun and it really helped us to look at our mom from different angles. No stereotype anymore!
Here you are the favorite Camp look selected by 8 mammas from 8 different cities, backgrounds, cultures and lifestyles. Let us know your mom's pick also. Enjoy and Happy Mother's Day!



1/ Mamma Wang
Being mom for 39 years. Lives in Chiayi, Taiwan.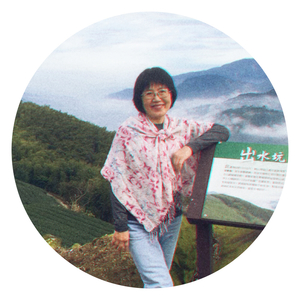 This fluffily layered midi dress in pink with black bows all over is really sweet and graceful. It's a safe choice not only for the red carpet but also for usual days. Worth the investment!

2/ Mamma Antonia
Being mom for 40 years. Lives in Rome, Italy.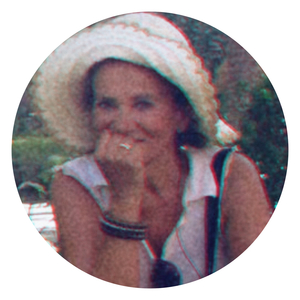 Favorite #: Katie Holmes in Zac Posen
I just feel this ruffled mermaid-style gown is my dress! I like its lines and how they accompany the shapes. I also like the colors. The black-navy part of multi-layered hand-sewn tulle reminds me of my favorite color when I was younger, but instead of dark gothic, it's softened by the rest of wisteria purple shade, just love it!

3/ Mamma Du
Being mom for 30 years. Lives in Zhenjiang, China.
This is definitely the dress that I will choose if ever have any proper occasion to wear! This sculptural gown has an exaggerated shape, even though it's all black but the color shade changes from one material to the others, surely not as other usual boring plain black dress. Super elegant and graceful.

4/ Mamma Eugenia
Being mom for 38 years. Lives in Crotone, Italy.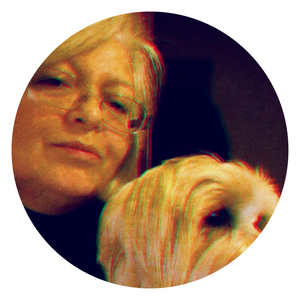 I'll say my favorite look of this Met Gala is this sheer, formfitting, Versace gown. The bold orange color all together is really eye-catching; the exaggerate over-the-top feather decoration around the sleeve and the matchy feathered hem, add a hint of sexy with 80s Old Hollywood glam. So glamorous!

5/ Mamma Filomena
Being mom for 39 years. Lives in Crotone, Italy.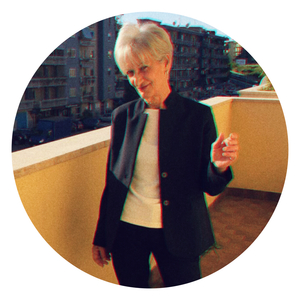 This pearl-studded cut-out gown is just so chic, it's in a very simple line but so incredibly elegant and refined. The dramatic feathered stole gives a perfect volume to this look, a great contrast to the simply slinky white gown. Effortlessly chic.

6/ Mamma Lean
Being mom for enough years. Lives in Medan, Indonesia.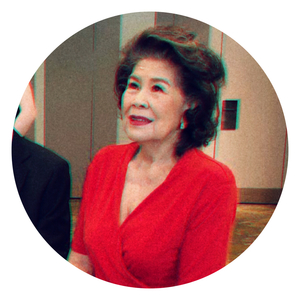 Favorite #: Kendall Jenner in Versace (This is not an editorial error but a purely surprise coincidence as Mamma Eugenia!)
I so appreciate to see this dress on the model, the picture is just beautiful. She got a nice body and this bright orange color gown just fits into her skin tone so well. Yes, those orange feathers are dramatically exaggerated but in another way really classy as well, remind me of the great golden age.

7/ Mamma Mary
Being mom for 39 years. Lives in Treviso, Italy.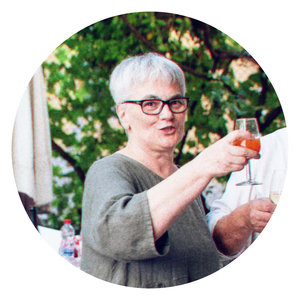 There are so many wonderful dresses, it is very difficult to make the decision. I will say this deep, oxblood red gown really catches my eyes. I find it so ingenious and well-structured. It looks like an erupting volcano, so passionate that let people remember and notice it immediately. This is definitely an art piece, and it reminds me of the great Italian designer Roberto Capucci.

8/ Mamma Yu
Being mom for 37 years. Lives in Taipei, Taiwan.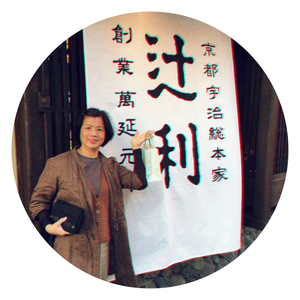 This dress is so cute, love its shape and the layered midi skirt. It is very different from other red carpet gowns, so fresh and nature by its raw materials. I never imagined a gala gown made in environmentally friendly materials, very creative, and it's also in my favorite earth tone, vote for it!
Images via @themetgalaofficial, @metmuseum, @metgala2019_, @rodarte, @lootin, @zacposen, @csiriano, @lavernecox, @versace, @kendaljenner, @oscardelarenta, @rosiehw, @thombrowneny, @iamcardib, @brothervellies, @aurorajames
π