Pic from @shh_milano
by Giusy Noce
On November 25th I went to take a look at the promotional event of the underwear brand Shh, a project created by the creative talent Elena Bellusci & Sara Bazzoli (annoyingly beautiful and brilliant) of the Tiche design and interior design studio, located in Via Tortona, the streets that represent the beating hearth of all Fuorisalone events.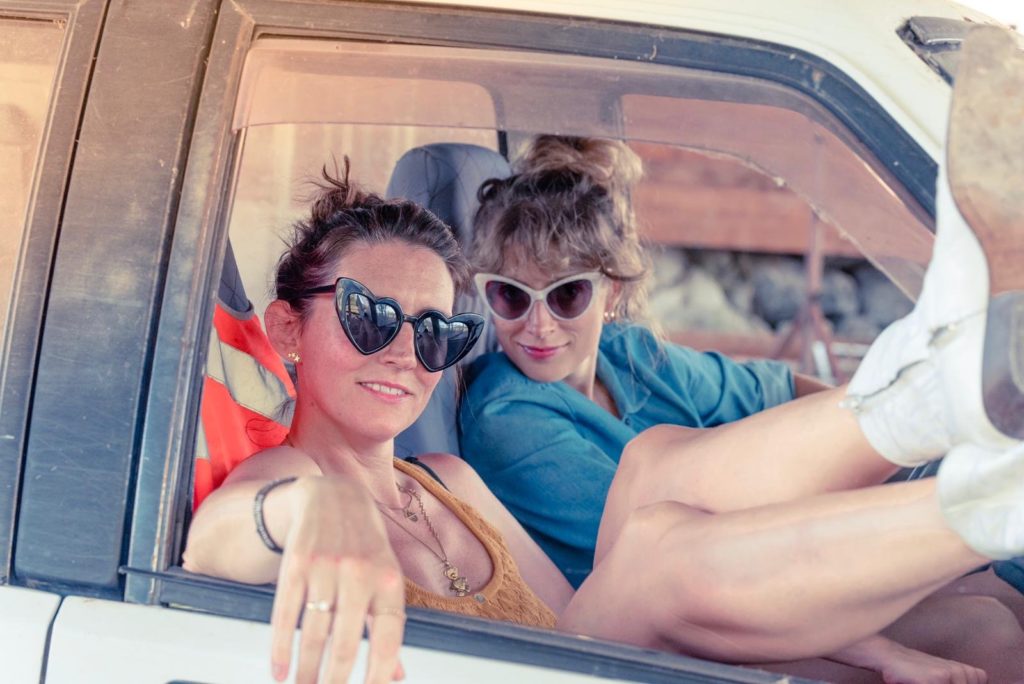 I met Sara a few years ago, our children have attended the same pre-school class, I have always admired her style and I can clearly see the echoes of her personality the line of underwear she created with Elena. They quickly gained recognition in the underwear manufactured, their garments are simple and sexy in a soft and funny way. Most of the pieces are 100% cotton (some in silk and in lurex), developed by the expert hands of a group of seamstresses from the Gallaratese renowned for their corsetry.
They began launching pants, a low-waisted, curled, soft, romantic model in different shades and patterns; this pants feature an embroidery on the front, irreverent phrases and words, sarcastic for girls with a strong personality and innate sensitivity that doesn't need much to shine.
For many of us, the imagery of the self-confident woman carrying a whip does not suit, in our intimacy we prefer to feel comfortable and eventually smile. We could also send a message with our slip, why not! For example: Morning glory, Amant, Roarrrr, Drama queen, Same beach at the same sea, La dolce vita, Not always Sunday, Shh. Shortly after, Elena and Sara matched the pants with a triangle bra (also in different shades, patterns and fabrics), that can also be worn under a blouse, a transparent top or a jacket, as Elena suggests.
The selling point of this brand is our need of communication and community. One of the first advertising campaigns started from the social media that featured influencer and closet organizer Giulia Torelli, known for her Instagram profile @rockandfiocc (52 thousand). Compared to her many colleagues, Giulia stands out for the ability to network and actively participate in the discussions that take place following her posts. Sara and Elena, inspired by the synergy between Giulia and her followers, have decided to launch an invitation to her "friends", which will become the theme of the launch campaign of the ROCK & FIOCC FOR SHH capsule collection: a sort of a "sleepover party" in which the girls would meet in an apartment and try the Shh models, do beauty treatments and gorge themselves with candies and sweets.
The idea has been very successful, all the photos taken confirm the target audience: the girl next door, simple, ironic that wouldn't give up her sensuality. Shh is an intimate that doesn't cover, is not restraining nor supportive or stretch – other brands already does that – but it is a perfect outfit for those moments to spend together under the sheets, better yet if they're in Egyptian cotton 😉
π