by ChihChi Wang
Thanvaree Suwanphithak (aka. Bew), is a new neighbor of my brother-in-law from last July. First time when I met her was in my wedding, and it was also the first days that she moved to Milan from Thailand, her hometown.
It took me at least one month to remember her nickname Bew (don't even think about her real name, it's a huge challenge for me!) but it took me less than one month to be closer to her since both of us are immigrants in Italy. We hang out often, talk a lot and exchange information sometimes. Because of her, I know for the first time that the Thai community is so big here; because of her I know that the original Thai food is so spicy (normally with like more than five red chilies in each dish!) and because of her I know how to prepare Papaya Salad (of course not as professional as she is.).
For me, Bew is a really brave girl and always has a smile on her face, came here with a newly born baby, without knowing any word of Italian language, quitted a bright future job to come here as a mom and a wife, no friends at all at the beginning, it's not easy to image. If you are curious about her as what I am, here are some Q&As for you to get to know her a bit more. Have fun!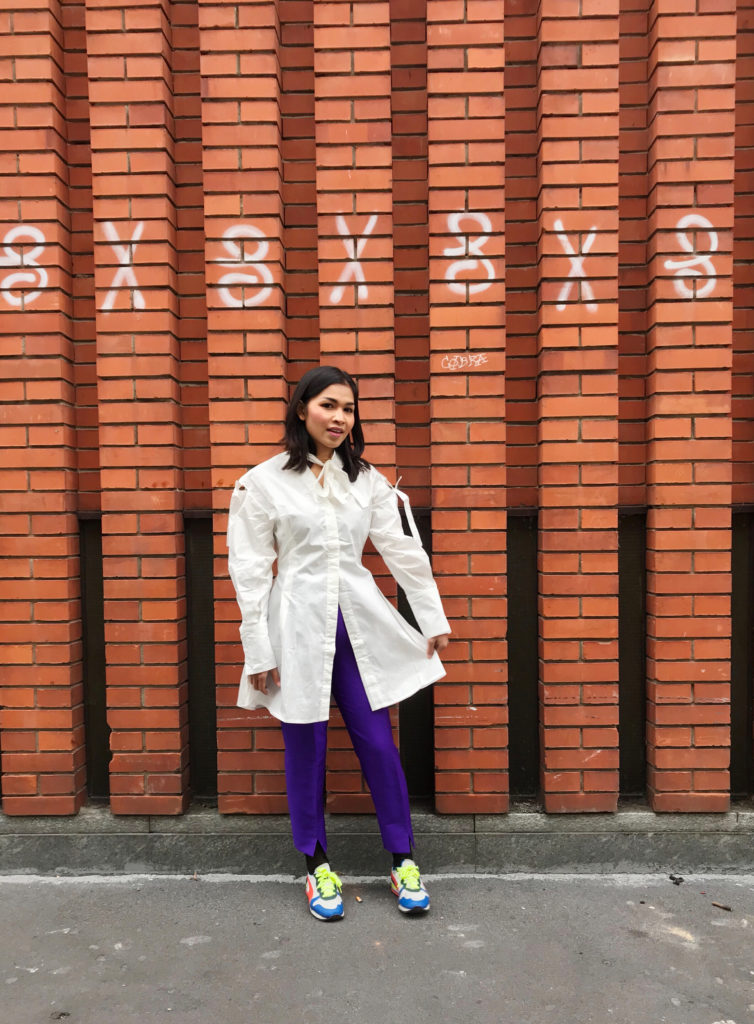 TELL US SOMETHING ABOUT YOU, WE KNOW YOU COME FROM THAILAND BUT WHERE AND WHAT DID YOU DO BEFORE COMING TO MILANO?
I come from a small city near to Bangkok but lived in Bangkok after school. I was an export account executive in a jewelry production company, so taking orders from clients (brands or shops) and following the delivery and customer services.
SO FROM BEING A WORKING GIRL OF AN EXPORT COMMERCIAL OFFICER TO A FULL TIME MOM, LET'S SAY THOUGH BOTH OF THE POSITIONS ARE REALLY TOUGH, BUT WHAT MAKES YOU MISSED BEING A WORKING GIRL AND WHAT MAKES YOU MORE ENJOYED OF BEING A MOM?
I enjoyed each of steps of my life. There are different challenges and satisfactions of being a working girl and a mom. When I was in the office, I was stressed for performance, for some unexpected last-minute order or cancel from clients in abroad, but enjoyed the independence and appreciated the affirmation received by my boss. However, being a fulltime mom, it might seem easier from outside but actually sometimes I am even more stressful than before (ha!). 24 hours taking care of my son Alessandro, taking care about what he wears, eats and his healthy, it's not like only 8 hours per day in the office, it's a none stop and endless overtime work, but I love it! Love being a mom even it's a tough job and makes me a bit tired.
AS WHAT I KNOW YOU ARE ALSO DOING AN ONLINE BEAUTY INFLUENCER IN THAILAND, AND SHOWING PEOPLE NEW THAI COSMETICS. I AM SO INTERESTED INTO THIS PART AS MOST OF THAI GIRLS THAT I MET ALWAYS WORE SO WELL MAKE-UP, ANY SPECIFIC THAI BRANDS THAT YOU WILL SUGGEST US?
Sure, three brands that I often use when I was in Thailand are Sivanna, Odbo and Nee Cara, they are all Thai local brands, nice price and good results! My favorite is Sivanna anyway. However, since I moved here, it's not easy to keep my loyalty for it (ha!) so now I am using M.A.C. or NYX from which I find many colors that suit my skin tone.
A VERY COMMON QUESTION THAT I BELIEVE YOU'VE BEEN ASKED FOR A MILLION TIME: HOW DO YOU FEEL ABOUT MILANO?
Here is good, nice food, still have so many new things to explore! Good thing is I already got many new friends from my country through the Thai group on Facebook, and this really helps me to reduce a bit my home sick.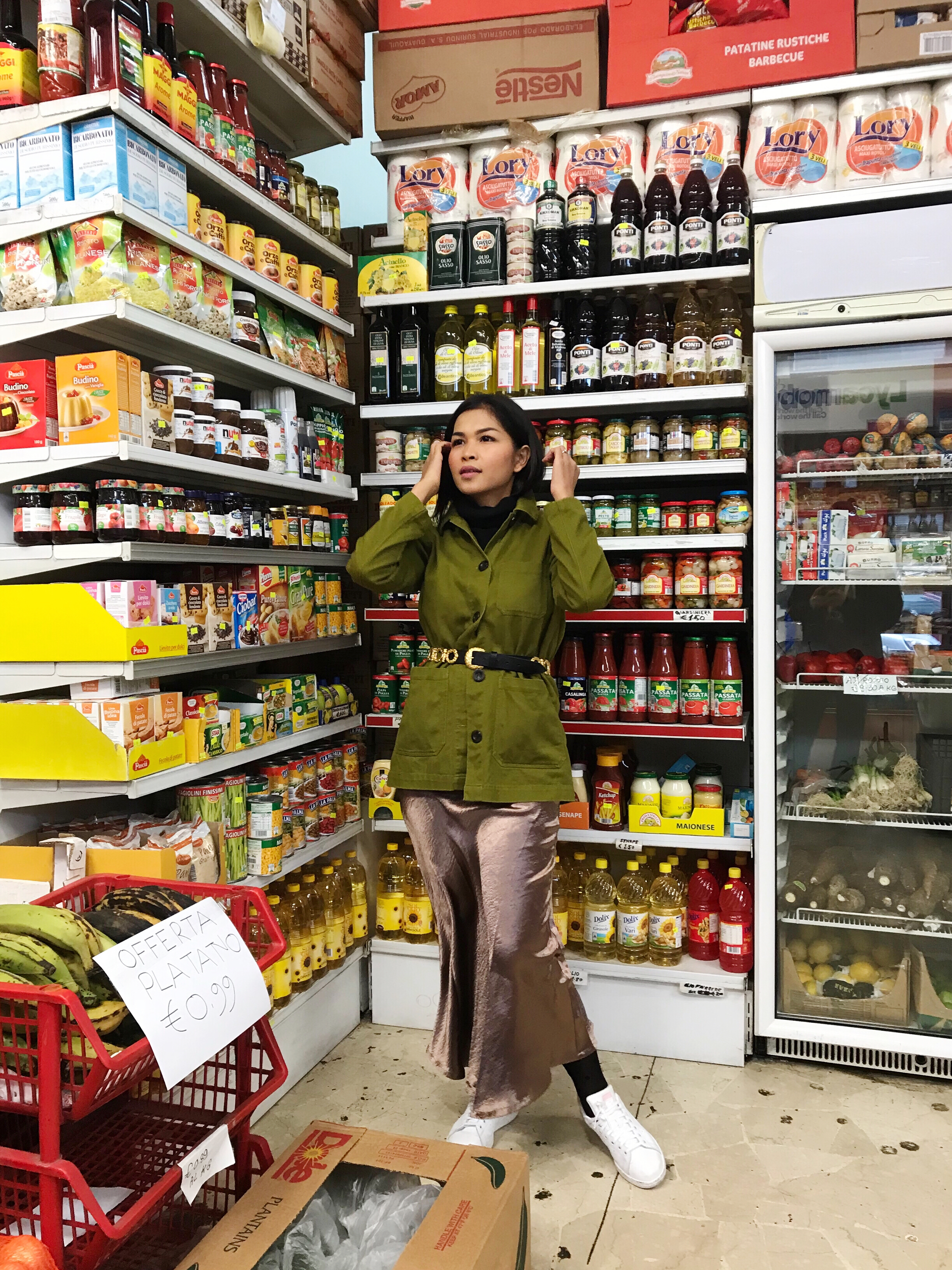 I REALLY ADMIRE YOUR BRAVE OF BEING A NEW RESIDENT, A WIFE AND A MOM IN THE SAME TIME, WHILE BARELY SPEAKING ITALIAN SINCE YOU ARE HERE ONLY FOR FEW MONTHS! HOW DO YOU MANAGE THEM ALL? THE MOST DIFFICULT PART IN THIS NEW PHASE OF YOUR LIFE?
It's definitely not easy for me to manage all these changes of my life in a short time, but I have to! I have to think that from now on here is my new home, so just accept it all and try to be friendly with this new place. Language and culture are the two difficult things still for me to get used to.
I LOVE THAI FOOD AND I KNOW YOU COOK IT SO WELL! WHAT WOULD BE THE FIRST THAI FOOD THAT YOU WILL SUGGEST A PERSON WHO NEVER TRIED YOUR CUISINE BEFORE AND WHY?
Well, there are so many, but from my experience I would say fried rice because it is not spicy ( ha!) so it's ok for all ages! I know how difficult for a foreign people to accept our "ordinary spicy level", I see my husband's tears every time when I cooked traditional Thai plates with original taste!
AND WHAT IS YOUR FAVORITE THAI FOOD, HOW IT MAKES AND WHY?
It's definitely Papaya Salad! It's so easy to be prepared, very tasty and super light, I kind of need it every day! I also like Tom Yum Pork, especially for the winter! You know this is my first "real" winter in the life, I didn't even have any winter clothes when I just arrived in Milano, couldn't image either how cold it would be, and this weather made me just want to have something hot with soup to eat, Tom Yum Pork is perfect!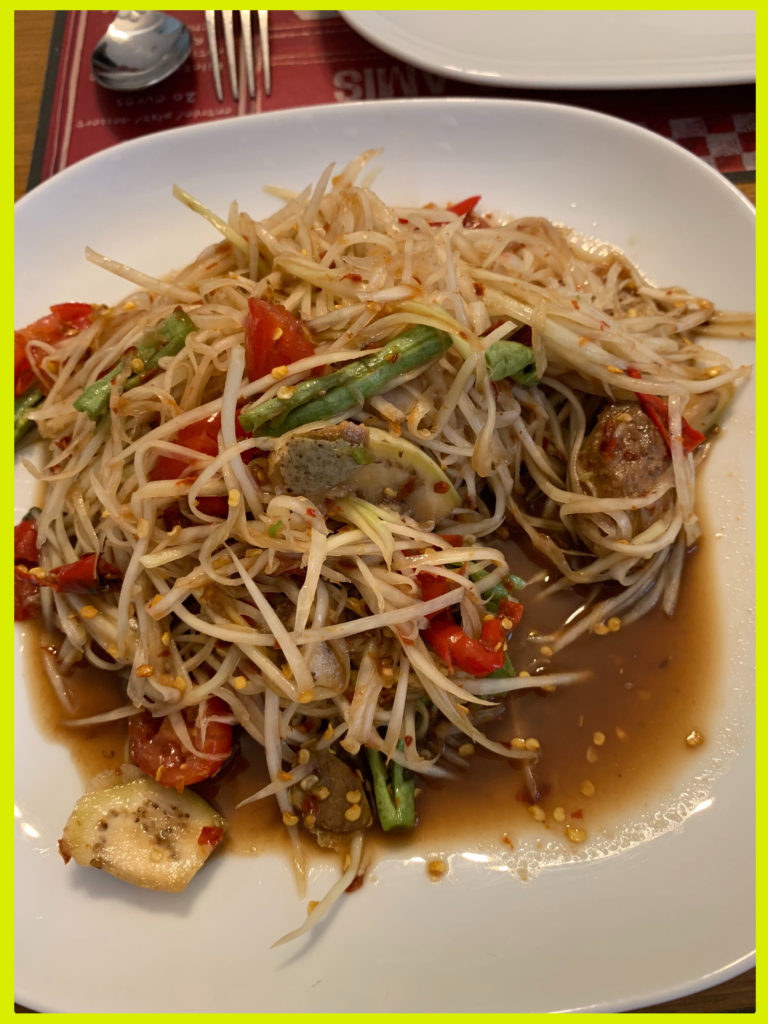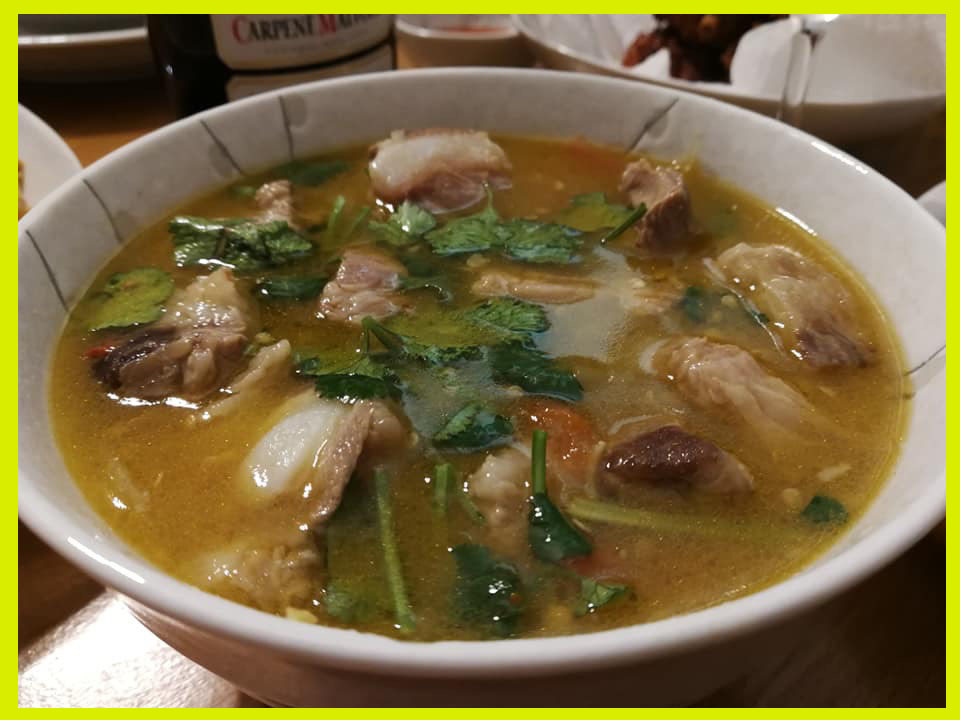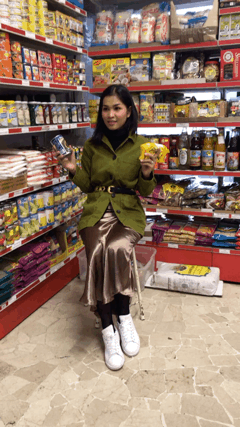 IS IT EASY TO FIND ALL NECESSARY ORIGINAL INGREDIENTS THAT YOU NEED FOR COOKING HERE IN MILANO?
Yes, it's quite easy to find everything here in Milano. Most of the ingredients can be found in some bigger Asian markets, and also through Thai group page on Facebook where we exchange all necessary information, that really helps!
AND HOW ABOUT ITALIAN FOOD? WHAT IS YOUR FAVORITE PLATE UP TO NOW?
I am getting used to Italian food now, my favorite is Lasagna. Love Italian food, but pasta every meal is still quite difficult for me to get used to.
TELL US SOMETHING ABOUT YOUR PERSONAL STYLE, WHAT IS YOUR USUAL LOOK?

My usual look is quite casual but always very feminine. I love sexy dresses when I don't need to look (run) after my son (ha ha!).
AS I KNOW YOU ARE VERY INTO A NATURAL DETOX FRESH JUICE IN THIS PERIOD, TELL US ONE OF YOUR FAVORITE RECEIPT AND ITS SPECIAL FUNCTION?
Fresh orange juice, it's easy and with a lot of vitamins C which helps me to avoid the possibility of being sick.
π